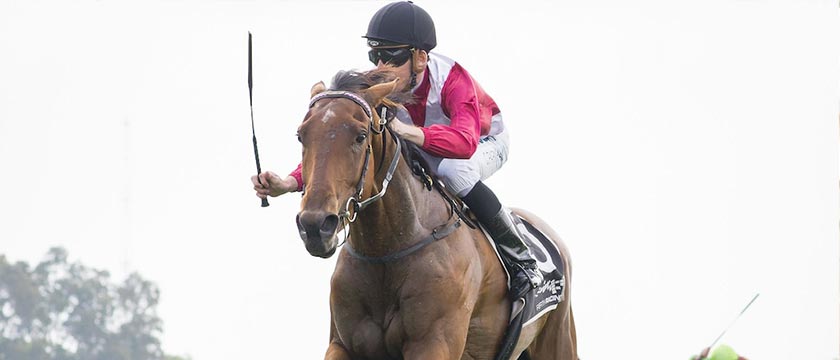 Form guru rates only Winx better than Star
Renowned form expert Vince Accardi has hailed Galaxy Star a future Cox Plate contender and Arcadia Queen the best filly in Australia.
Accardi, whose company Daily Sectionals provides analysis of sectional times from races around Australia, gave glowing endorsements of the WA duo after their devastating wins at Ascot last Saturday.
Accardi was blown away by the continued improvement of Group 1 Railway Stakes winner Galaxy Star.
A form expert for more than 30 years, Melbourne-based Accardi uses his incremental velocity rating system to measure the improvement of racehorses.
"This campaign she has gone to a new level," Accardi said of Galaxy Star. "I have no doubt she would measure up to any of our major races in Victoria.
"Her best performance last campaign was 4.9 lengths above the IVR benchmark.
"She ran 6.8 above first-up, two lengths better than last campaign, and 9.4 above second-up.
"The big thing for me is I'm not sure we've seen the ceiling of this horse. She's the best mare racing in WA right now and with the exception of Winx, I'm not sure any mare could beat her."
Arcadia Queen also gained national attention when she bolted in by three lengths in the Group 2 WA Guineas (1600m).
"From a filly's point of view, I don't think there are any better than her right now," he said.
"Once you get past The Autumn Sun, there wouldn't be any three-year-old run better than she did on Saturday.
"She hit almost eight lengths above the benchmark.
"I hope at the minimum we see her next spring in Melbourne. It's exciting to dive into WA races and see some genuine stars."