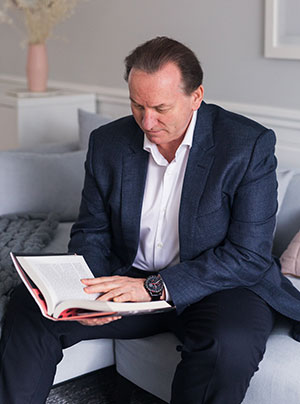 Vince Accardi
Your Sectional Times Expert
Daily Sectionals is the brain child of Melbourne based form whiz Vince Accardi. Vince's interest in racing escalated from the time he was 18 and for over 35 years now he has been doing form analysis seriously. Like most punters, Vince started out using a conventional form of analysis like handicapping, when he first became interested in the wagering side of racing in the early 1980s.
From those early days, he developed an unquenchable desire to learn every aspect of form analysis, in particular the effect of time and more specifically what sectional ability has on the outcome of a race. This led him to studying international methods, before reapplying them to Australian conditions. Daily Sectionals is the result of that seemingly endless search.
Modern Technology
We use live streaming captured technology to collate the data. This is highly sophisticated and is delivered through live streaming feeds.
Comprehensive Analysis
Our reports provide an insight into how sectional times are utilised in profiling the strength and weakness of a race or individual horse.
Bet Smarter
Overall our main desire is to provide the tools that better assist the average punter when they're wagering on horse racing.
Our Approach
It was in 1981 that Vince learned the importance of time in relation to a horse's performance. He went to America to analyse various data and how it was collected and used for sectional time analysis. It was there that he realised this was the holy grail of form analysis.
After his return home, Vince became very determined to develop the right method for Australian racing. For over 35 years Vince has continually refined and improved his method so that he can truly assess the profile and class of a horse through sectional times.